1 - Start by making sure you have OTG technology enabled on your tablet. This will allow your tablet to recognize your instrument. To do this, go to the settings of your tablet. Then click on the "System" section: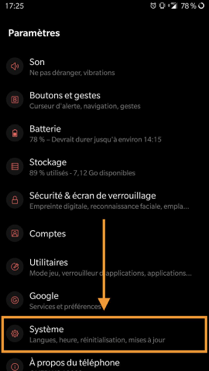 Once in "System", activate the "OTG Storage" technology: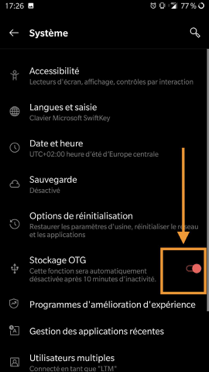 2 - When you arrive for the first time on the learning interface of La Touche Musicale, you must allow the tablet to connect your midi devices so that your piano can be recognized by the application.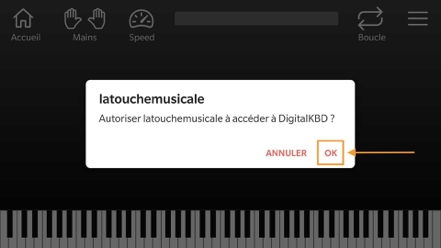 3 - Make sure that your digital piano is equipped with :
- either a "MIDI" connector (circular)
- or a "USB" connector (square).
Some models may have both connections. These connections are often located at the back of your piano, as in the following example:
4 - Choose your cable according to the connectivity of your piano: "MIDI" or "USB", but also according to the connectivity of your tablet (micro-USB, USB-C, ...). Let's start with those of the piano: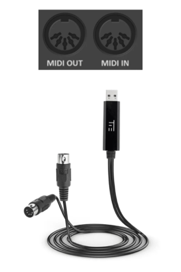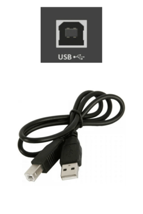 Also make sure you have a cable with the right connection for your tablet (micro-USB, USB-C, ...).
You have two choices:
1) You choose a "classic" MIDI cable with a USB plug (like the ones mentioned above) + an adapter that will connect it to your device.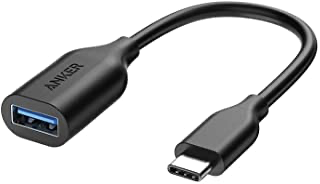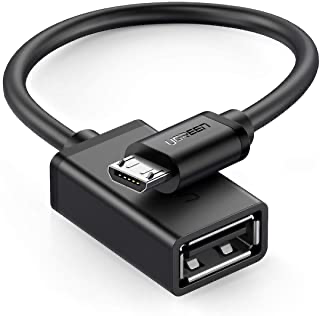 > See the USB - Micro-USB adapters
2) You choose a MIDI cable that has direct connection to your device.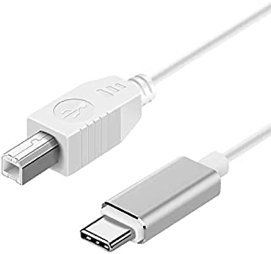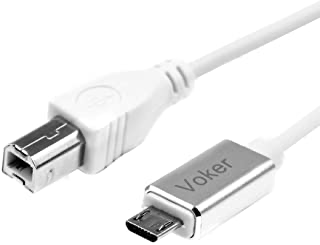 > See the Micro-USB MIDI cable models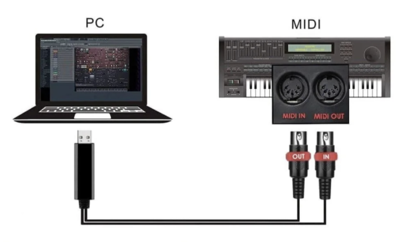 6 - Finally, connect your cable to your tablet's socket (via the adapter or the adapted cable).
7 - Go to the learning interface of the application: press a key on your piano, the same key lights up on the virtual piano on the screen, you are connected to the application! You can now use the interactive game modes and learn at your own pace.