To make it easier to log in to your La Touche Musicale account, we recommend that you add the application to your browser's favorites. This way, you will be able to log in with one click.
To add La Touche Musicale to your browser favorites, follow these steps [this tutorial was done on the Google Chrome browser. The steps may be different on other browsers]:
1 - Log in to your account.
2 - Once logged in, you will find yourself on the home page of the application showing the song catalog. It is this tab that you will save in your favorites: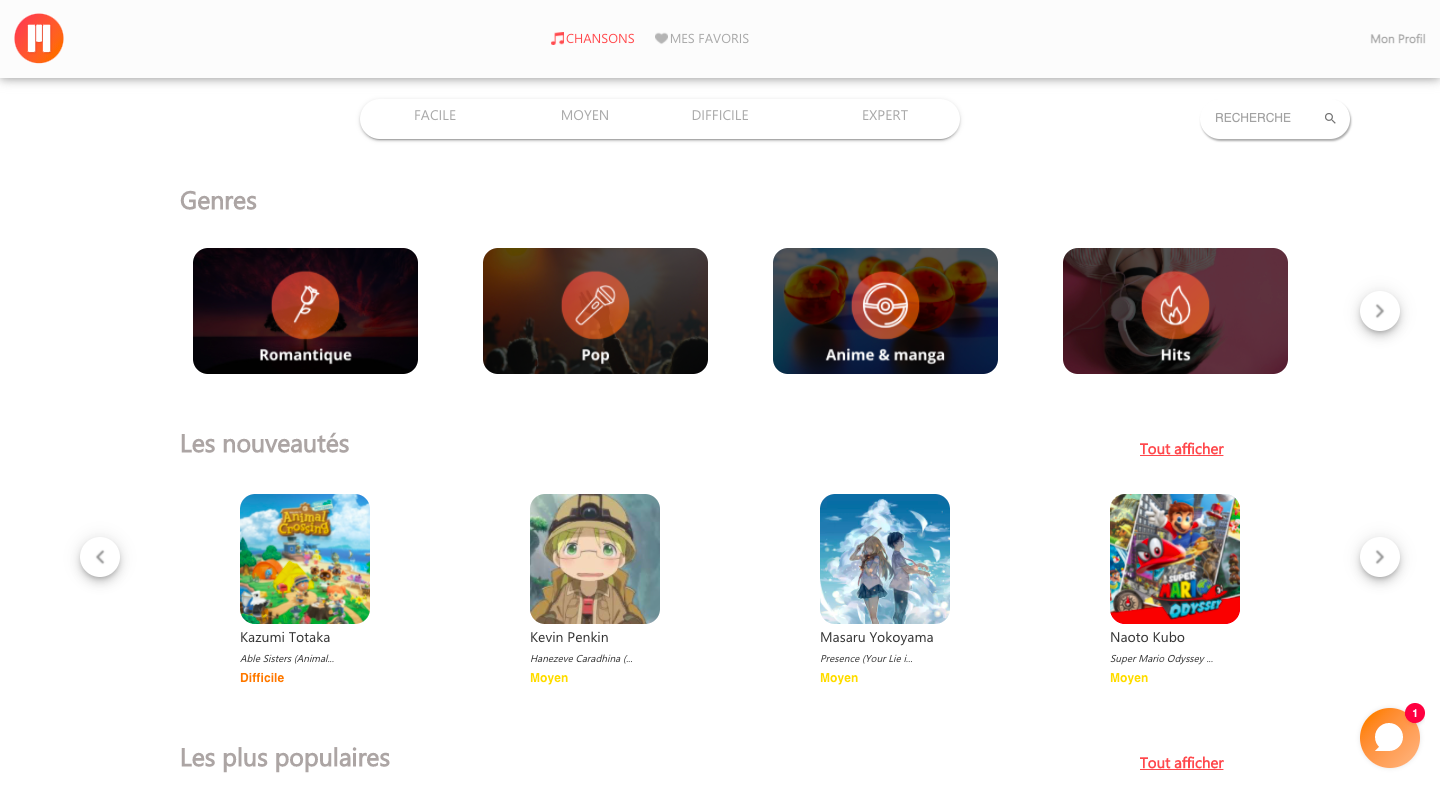 3 - Click on the star icon located on the right of the URL bar of your browser: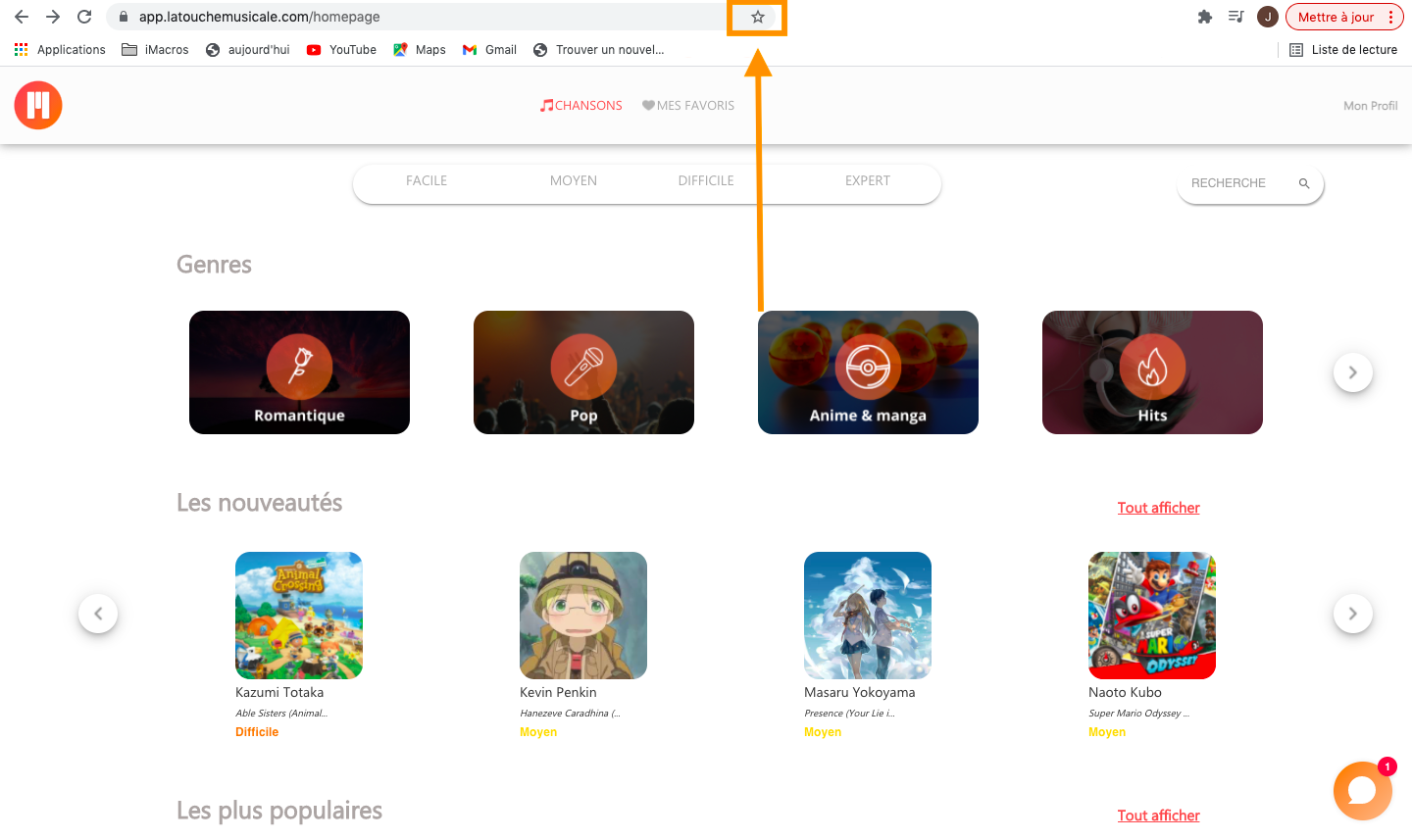 4 - When you click on the arrow, a popup appears. Click on "Add to favorites".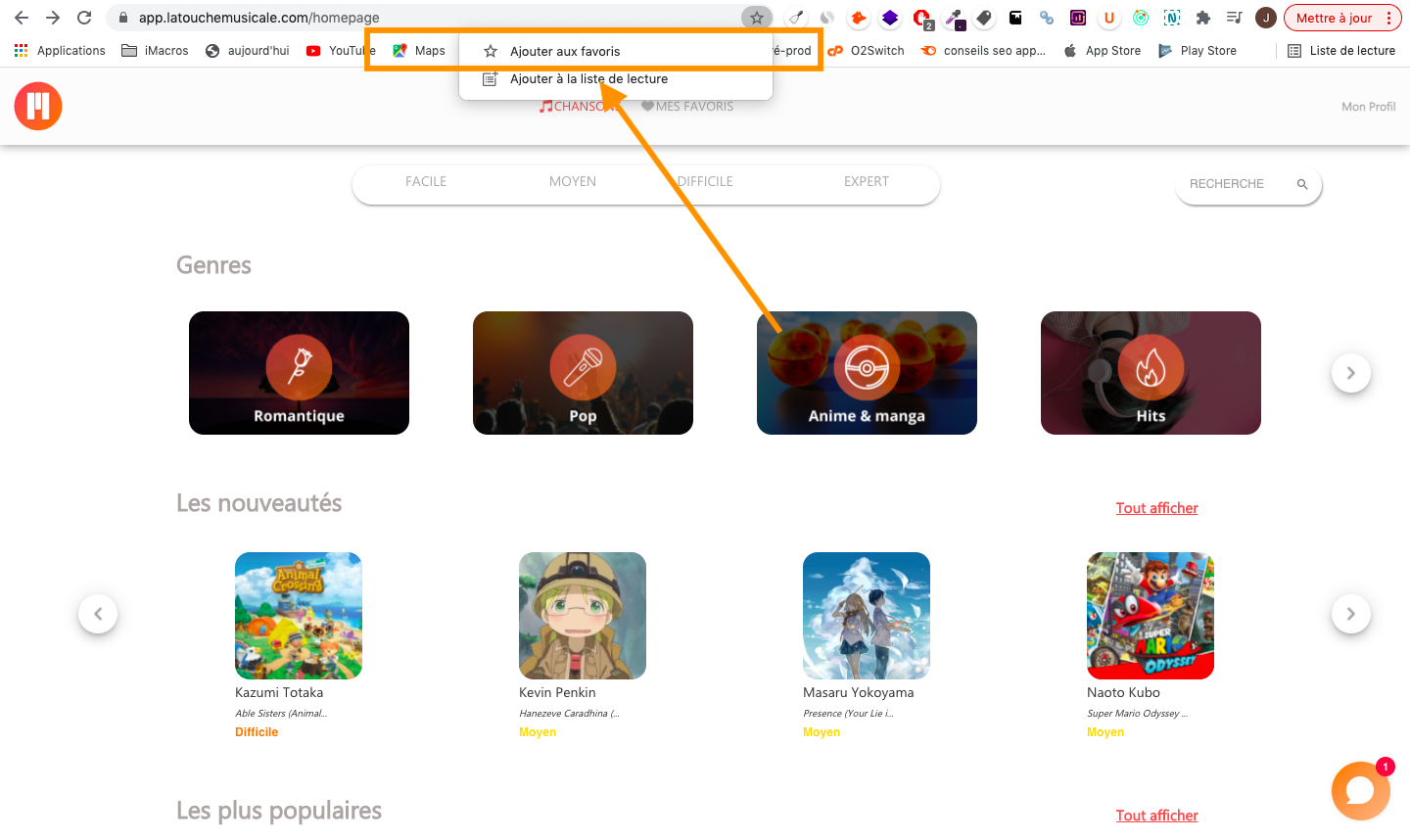 5 - Modify the name of the tab if you wish (example: LTM app) and click on the "Ok" button.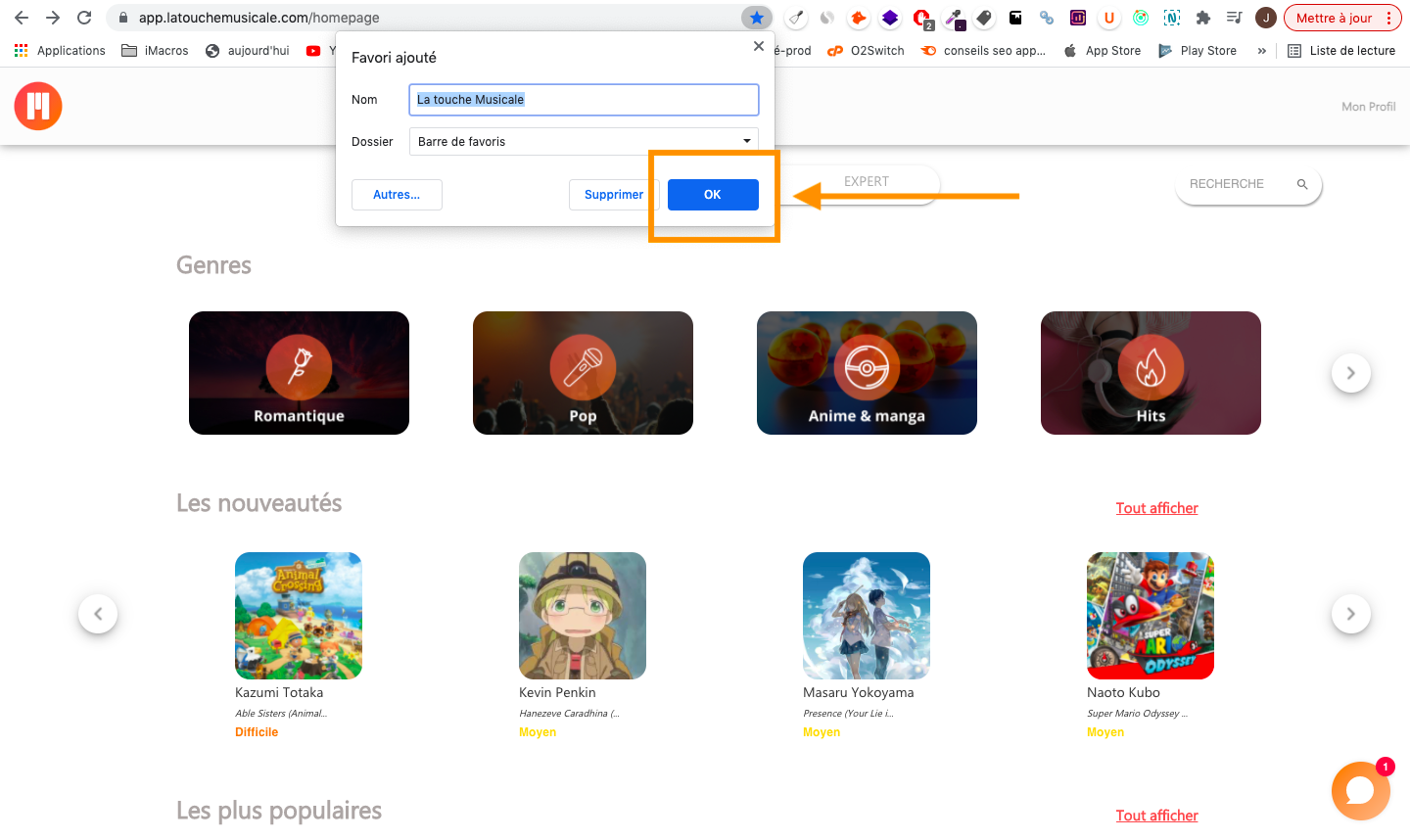 6 - You have just added the tab to your favorites! If it does not appear in the list of your favorites located under the URL bar of your browser, click on the double arrows located on the right of the favorites: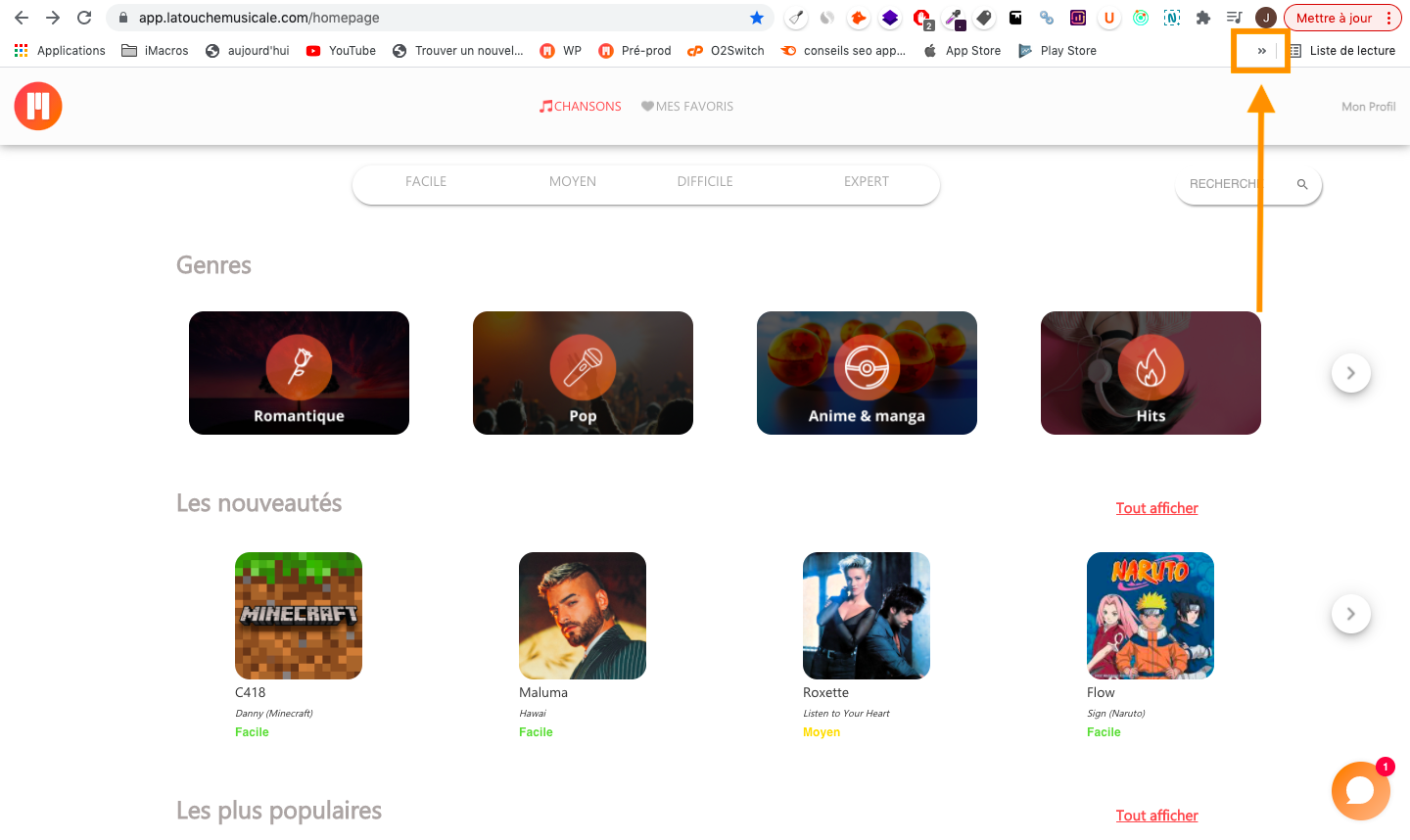 7 - A popup window will open showing the La Touche Musicale tab that you have just added to your favorites. Move the tab to the favorites list on the left so that it is always visible in your browser: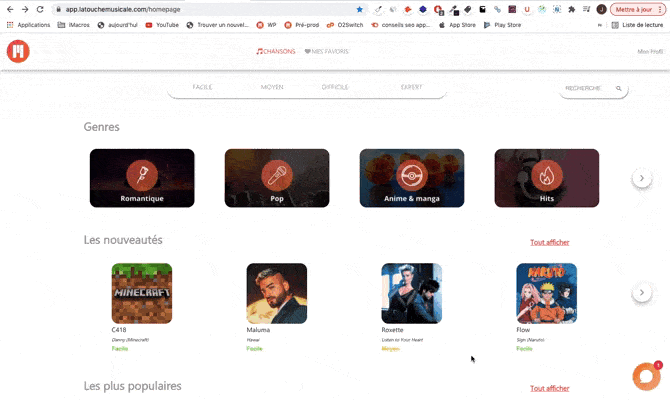 From now on, you will just have to click on this tab to go directly to your La Touche Musicale account: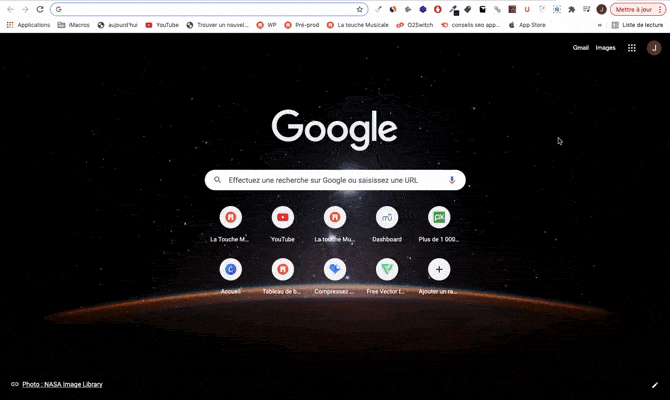 Note: if you logged out of your account during your last session and you click on the favorites tab, you will be automatically redirected to the login page (instead of the home page containing the song catalog) and you will have to log in again.