To upgrade to a Premium subscription, simply :
Go to your La Touche Musicale account.
Click on the "Premium" button in the top right corner of your account.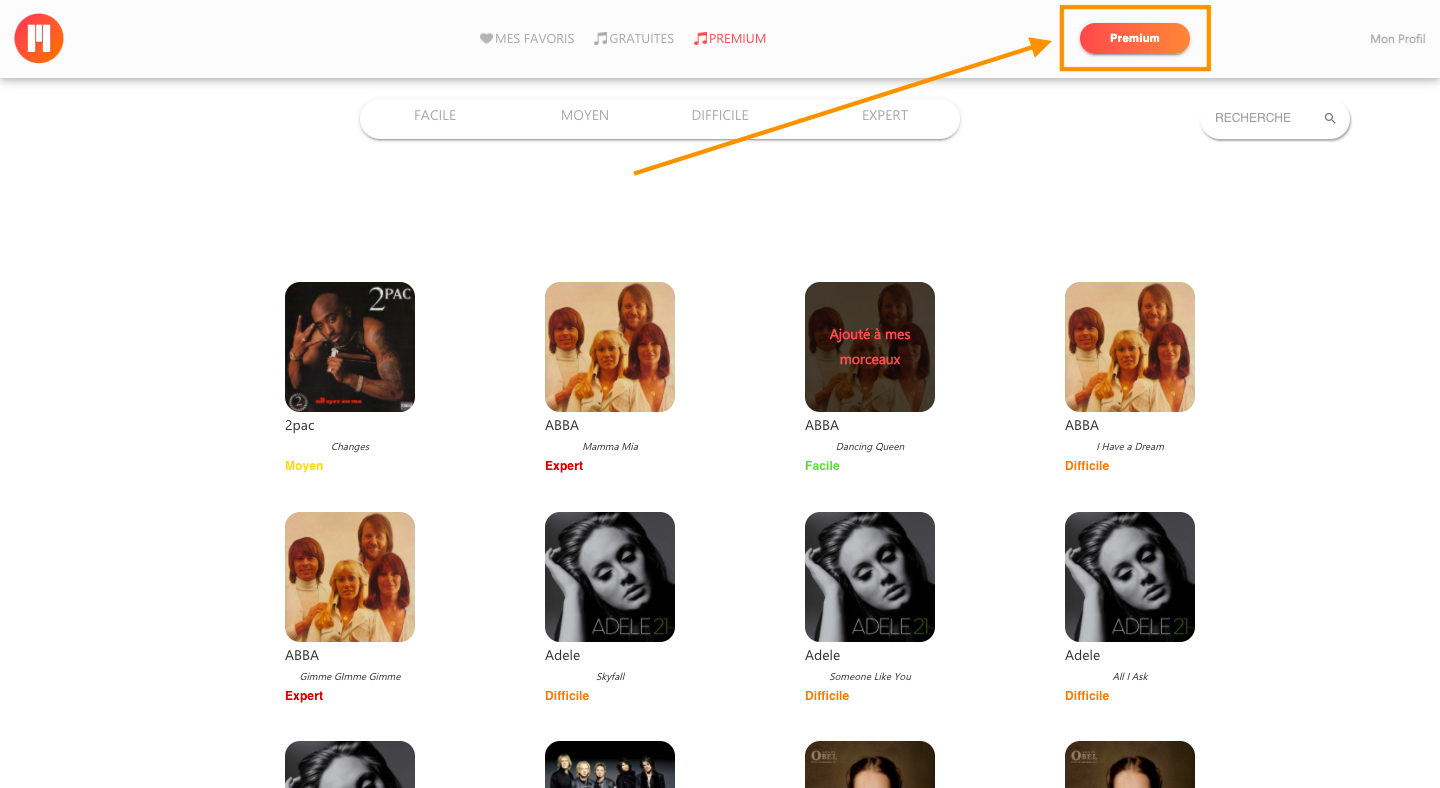 Once on the offers page, choose your Premium subscription package.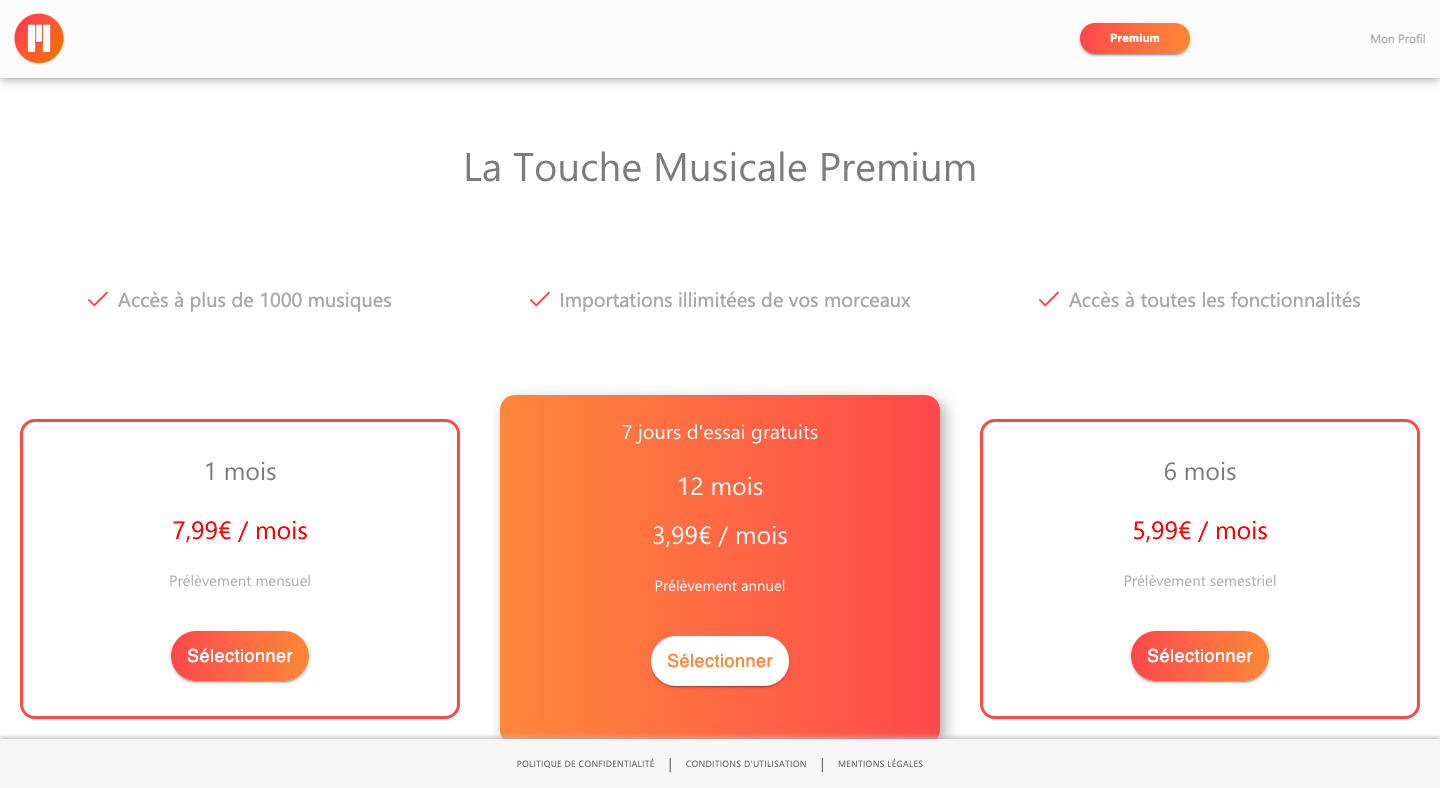 Select "Credit Card", fill in your banking information and validate your payment.