If you own a Bluetooth-enabled piano, you can connect it to the La Touche Musicale app to interact with it and learn at your own pace.
To do this, simply follow these steps on your iOS device:
1. Go to the song of your choice
2. Once on the song's learning interface, tap on the menu at the top right: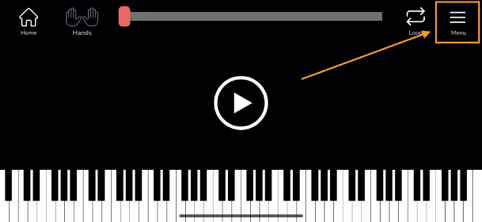 3. A side menu opens. Now touch the Bluetooth icon :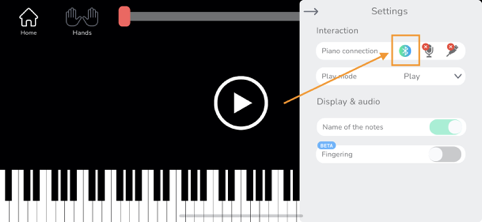 4. A popup window opens, asking you to activate the search for nearby Bluetooth devices. Touch the "Search" button: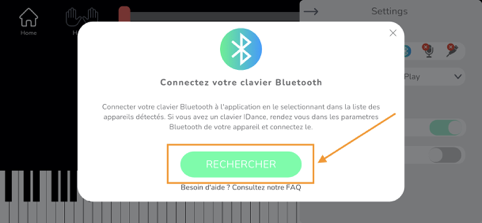 5. A message from your device now asks you to activate your Bluetooth. Click on "Settings":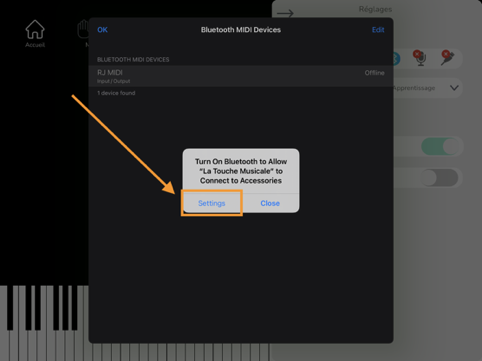 6. You are redirected to the Bluetooth settings on your iOS device. Activate your Bluetooth if you haven't already done so: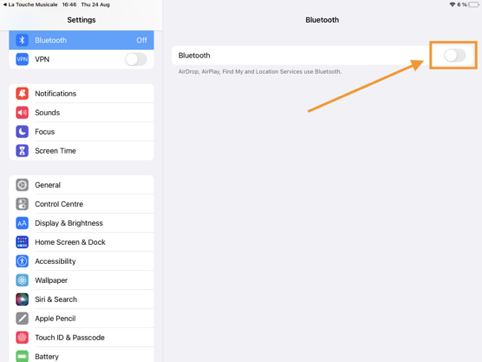 7. A list of nearby Bluetooth devices is displayed. If your keyboard does not appear, check that you have switched on your piano and activated its Bluetooth function. Once your piano appears in the list, touch its name to connect it to your device:
8. Your piano should now be connected to your device: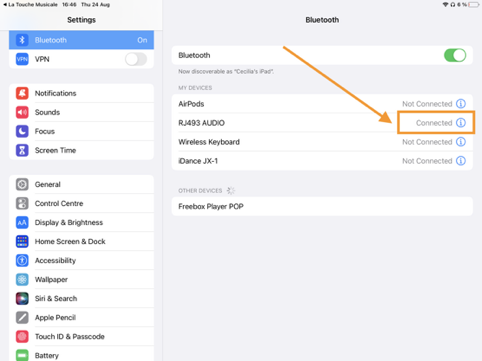 9. Return to the La Touche Musicale app. Your piano is now included in the list of devices detected by the app. Touch the name of your piano to connect it to the app: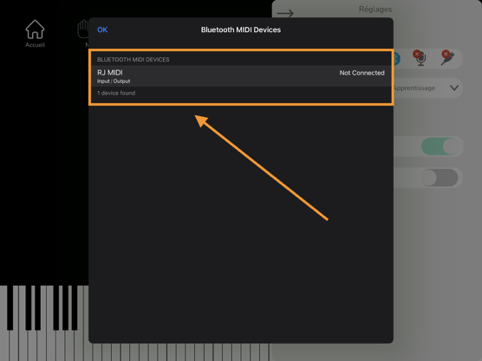 10. Now you can interact with the app via Bluetooth and learn to play your favorite songs at your own pace!