You want to buy a gift card to offer a loved one the possibility to transcribe many songs into sheet music? Piano Convert offers 3 gift cards for all budgets.
To purchase a gift card, simply :
1) Go to the PianoConvert gift card sales page: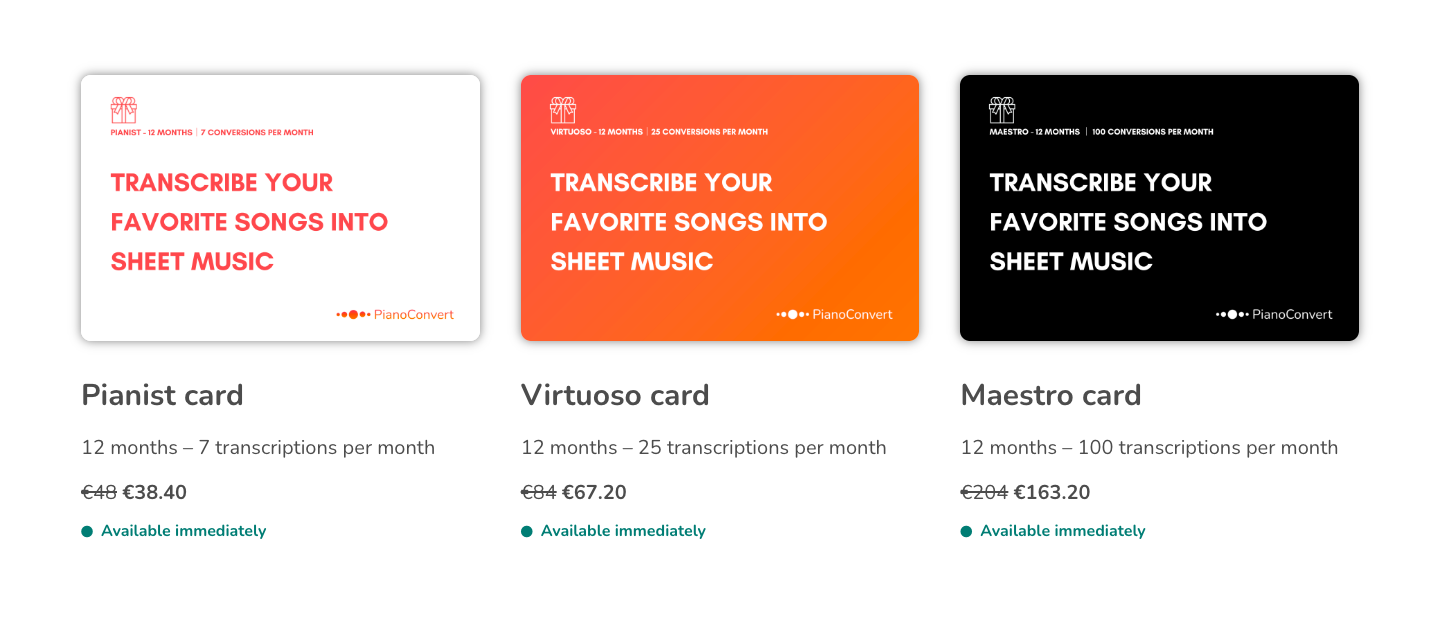 2) Choose the card that best suits your needs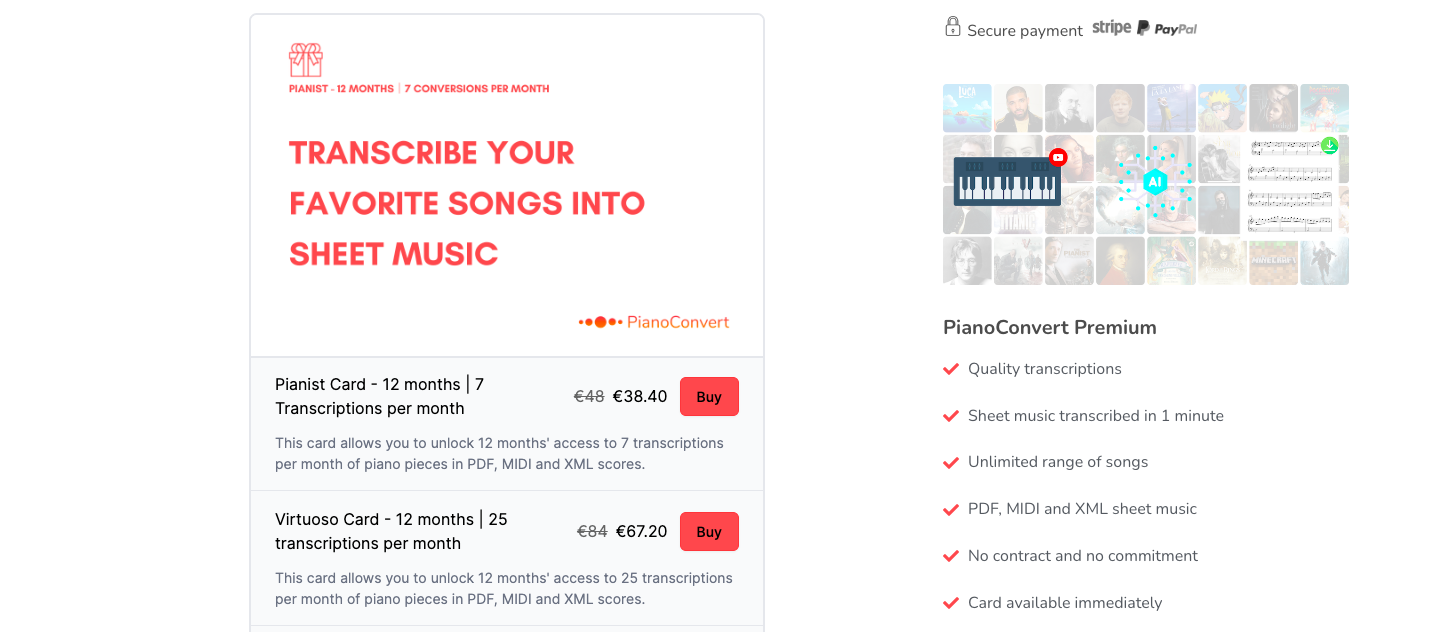 3) Enter your personalized message (optional) as well as the date your gift card will be sent by email: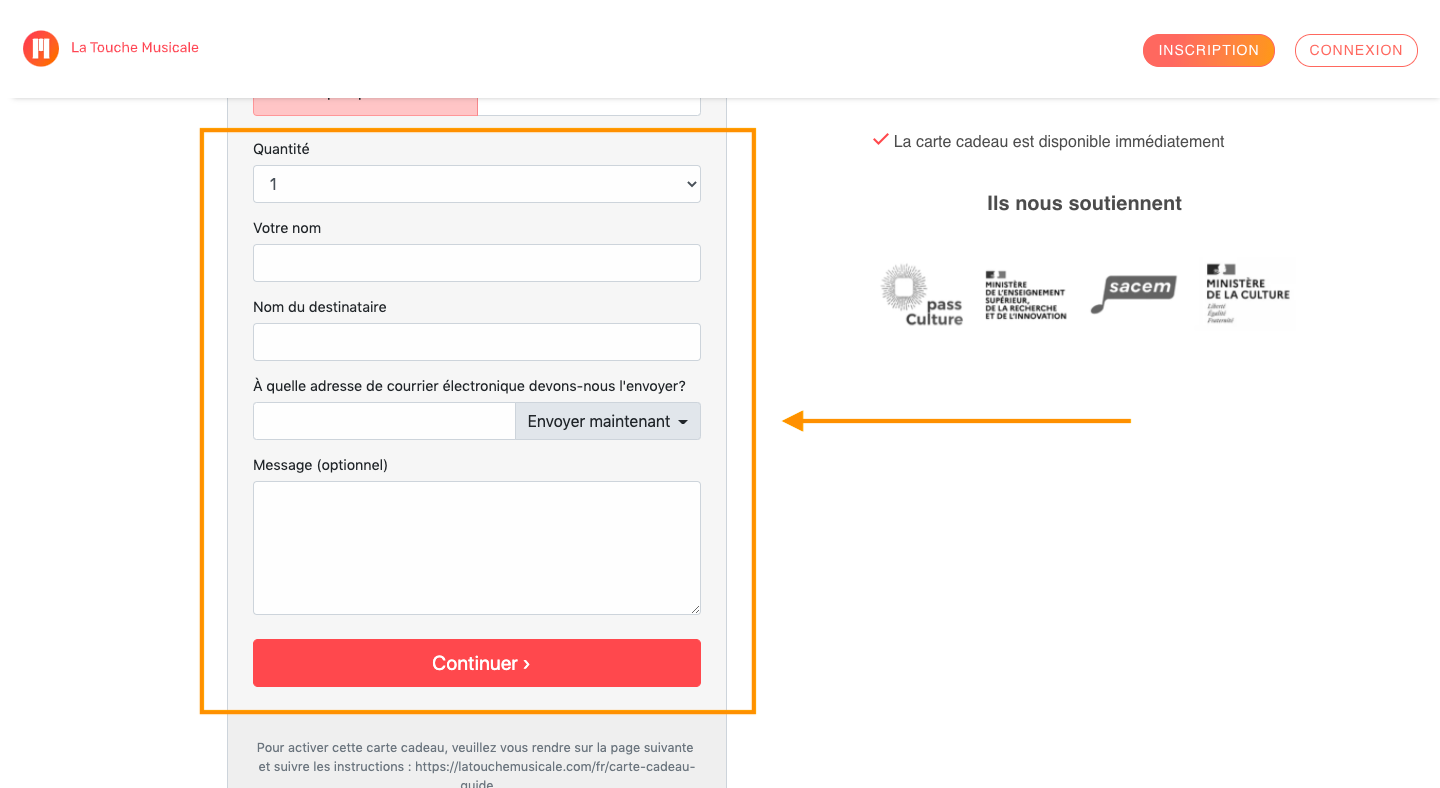 4) Fill in your banking information and validate your purchase. A confirmation email containing the gift card will be sent to you.
On the chosen day, we will send an email to your recipient explaining how to use their gift card: